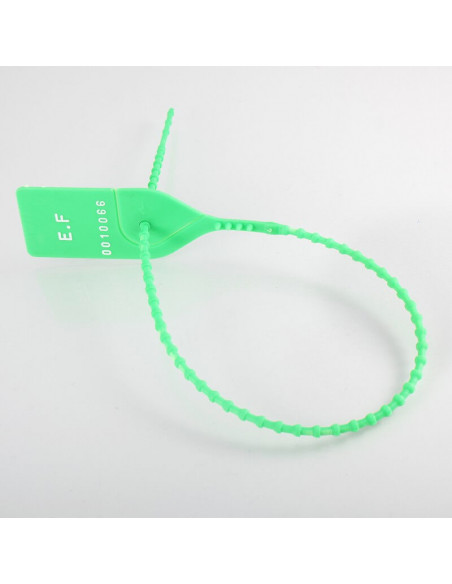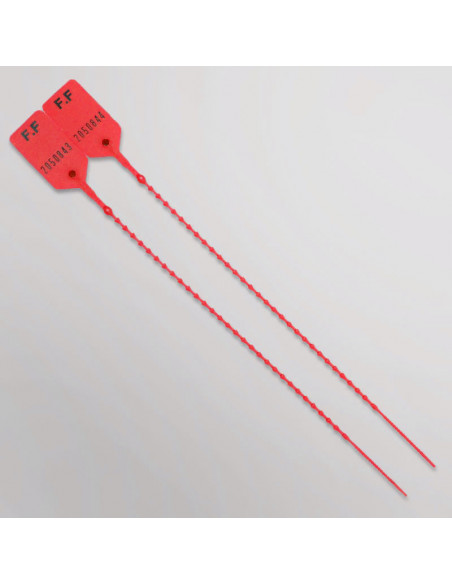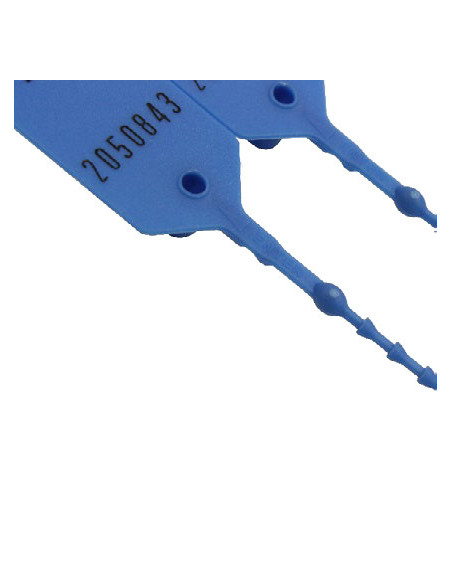 Pulltight seals - PP - Length 215 mm - Tail Ø2.6 mm
• Tail length (useful) : 215 mm
• Tail diameter : 2.6 mm
• Several colors available
• Use :  conceived to close bags, exit doors or to prove extinguishers have been checked
Spécifications techniques
Packaging

by 1000 units

Material

Polypropylen

Diameter (mm)

2.6 mm

Type of seal

Incremented tail

Usable length

Total length
Combinations
Color
Reference

Color : Blue


Reference : 070187-bleu

Blue

070187-bleu

Color : Yellow


Reference : 070187-jaune

Yellow

070187-jaune

Color : Red


Reference : 070187

Red

070187

Color : Green


Reference : 070187-vert

Green

070187-vert
This small polypropylen seal is conceived to close bags, exit doors or to prove extinguishers have been checked.
With a 215 mm useful length and a 250 mm total length, it can resist to a 6 kg strength and to -20 to +80°C temperatures.
Its notched tail is 2.6 mm diameter. The 20x30 mm tag can be personnalized with 2 lines of 5 characters (free from 10.000 pcs). A logo or a barcode implies some additional costs on first order.
Available colors : yellow, blue, green and red.
Packaging

by 1000 units

Material

Polypropylen

Diameter (mm)

2.6 mm

Type of seal

Incremented tail

Usable length

Total length